March 5th, 2009 . by admin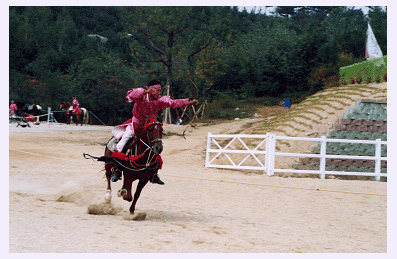 Details have now been released from Korea for this year's The 5th International Horseback Archery Competition.
The dates will be August 14th – 17th 2009 in Sokcho, Korea.
For anyone interested in participating this year please email Neil Payne on info@bhaa.org.uk. At present there are only 2 representatives of the UK and the BHAA attending so there is plenty of room!
Websites:
> World Horseback Archery Federation (www.fwha.net)
> Korean Traditional Equestrian Martial Arts Association (www.chunghondang.com)